14 Pictures of Yin And Yang Cats That Look Purr-fect Together
There are a lot of myths and superstitions surrounding black cats that have always shown them in a bad light, basically they are bad luck. Whereas white cats have the reputation of being good luck. In reality we know that this is not true, but it is true to say that they are opposite because of their color.
So, take a look at this fabulous photo collection of black and white cats together. Just like Yin and Yang, they are completely opposite, yet at the same time they perfectly compliment each other.
1. The Purr-fect Yin and Yang
2. Neighbors
3. The Cuddle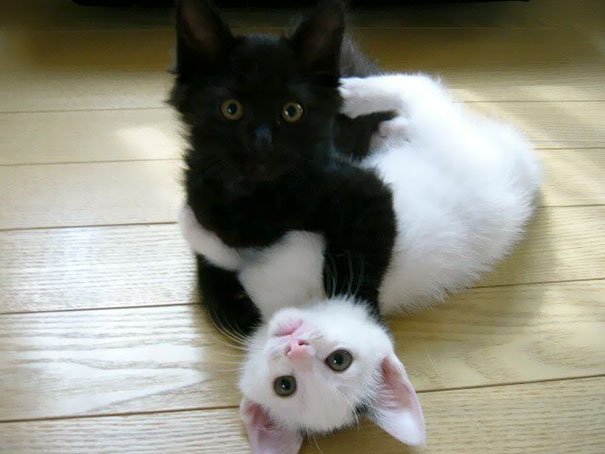 4. The Cross-over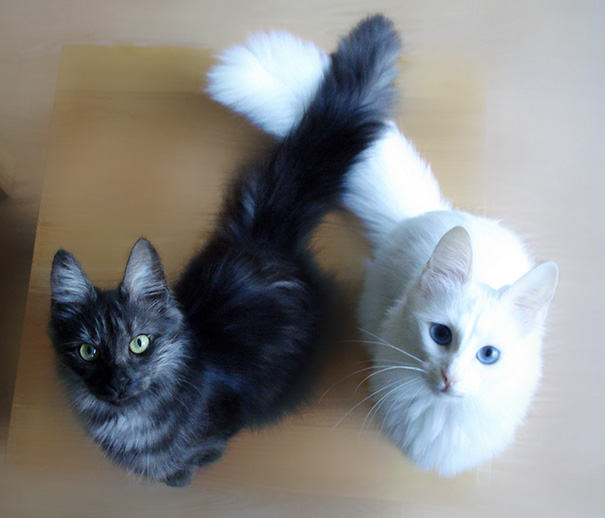 5. The Paradoxical Mirror
6. Yin, Yang & Quack!
7. The Love Heart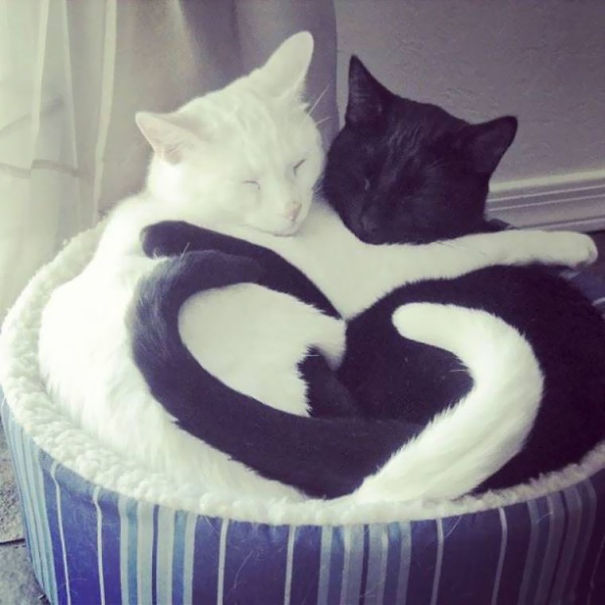 8. The Stare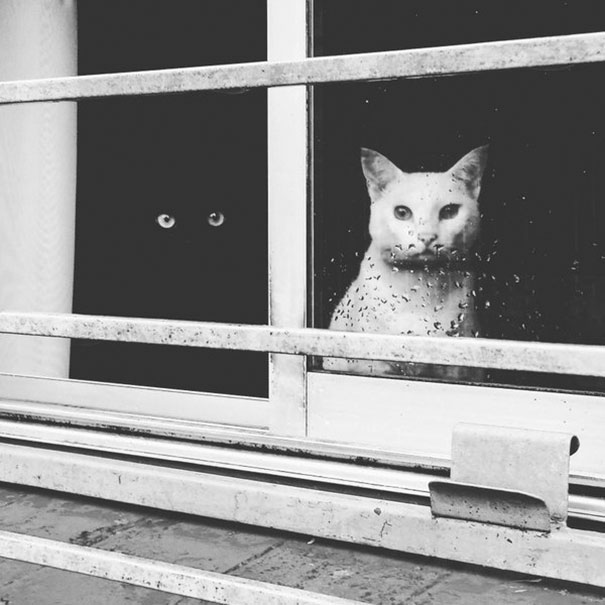 9. Simply Beautiful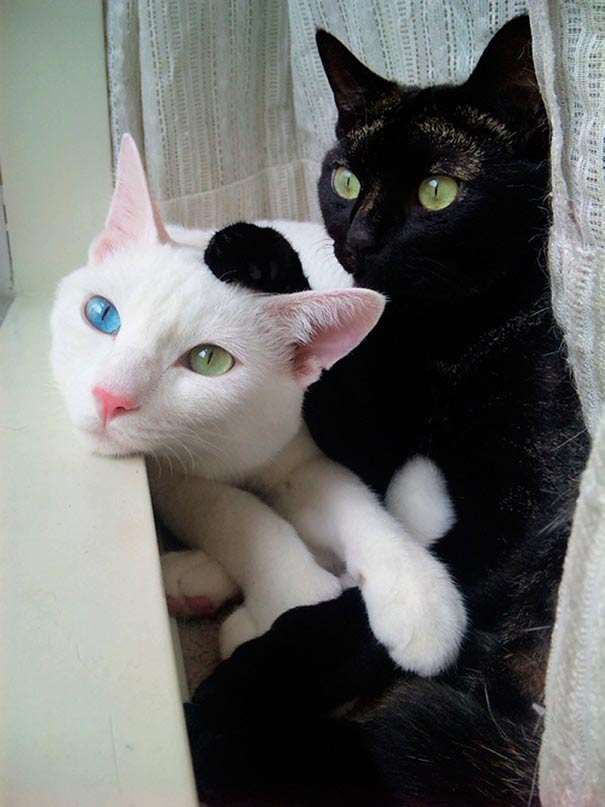 10. The Black and White Shadows
11. Purr-fect Harmony
12. The Hangout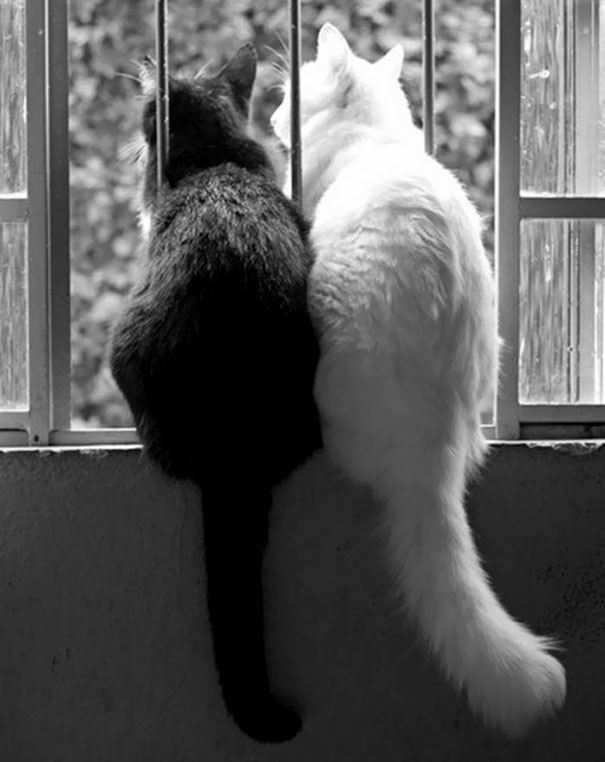 13. Yellow-eyed Cuties
14. Furr-ever Together