15 Awesome Knit And Crochet Gift Ideas That Will Help You Prepare For Winter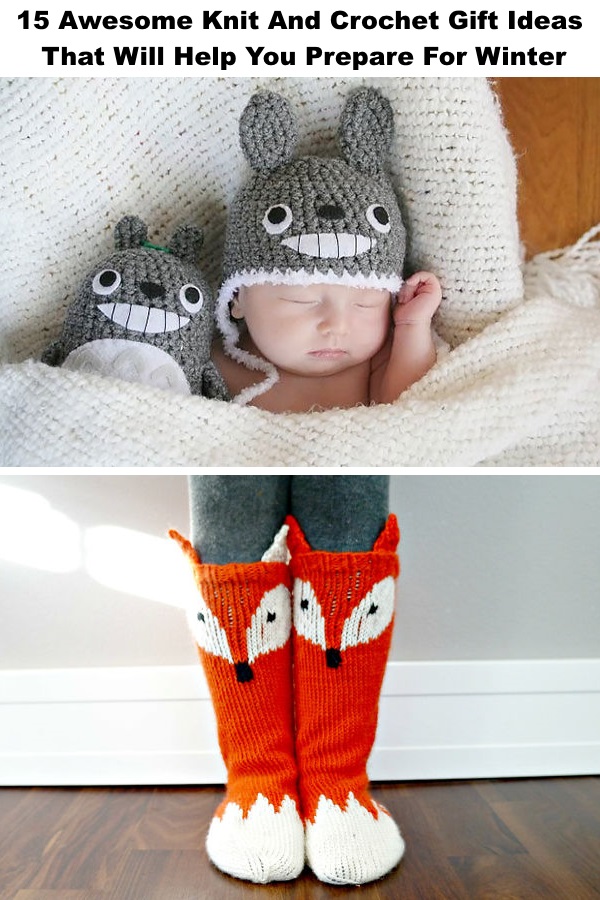 Winter is coming and along with it comes the dreaded cold. Fortunately we have a great solution on how to keep those toes, ears and fingers toasty. Bored Panda collected some of the most creative knit winter accessories, which will definitely keep you warm. They make great Christmas gifts too!
Most of these knit items can be bought, but if you've got an eye for knitting and crochet, you can make them yourself as well!
#1 Fox Hat
#2 Dragon Scales Gloves
#3 Totoro Hat
#4 Fox Socks
#5 Unicorn Hooded Scarf
#6 Dragon Scale Slippers
#7 Chunky Knit Blanket
#8 Deer Antler Snood
#9 Parrot Scarf
#10 Hedgehog Mittens
#11 Mermaid Blanket
#12 Knit Shark Sock
#13 Fox Scarf And Hat
#14 Fox Gloves
#15 Modified Baby Skoodlet
Source: boredpanda.com