15 Creative Ways To Repurpose Old Kitchen Stuff
You've got a lot of stuff, I've got a lot of stuff, but what are we to do with it all? Be creative in your kitchen by repurposing old kitchen items! Not only will you save some money, but you'll be able to give new life to all those things that have sentimental value.
Check out these clever ideas and let your imagination run wild! There is no reason to throw away all your vintage kitchen stuff, so go and vote on your favorite recycling idea below. Or, if you've already repurposed some of your stuff, add pictures of your creative DIY idea to the list!
Source: boredpanda.com
#1 Potted Teapots And Jugs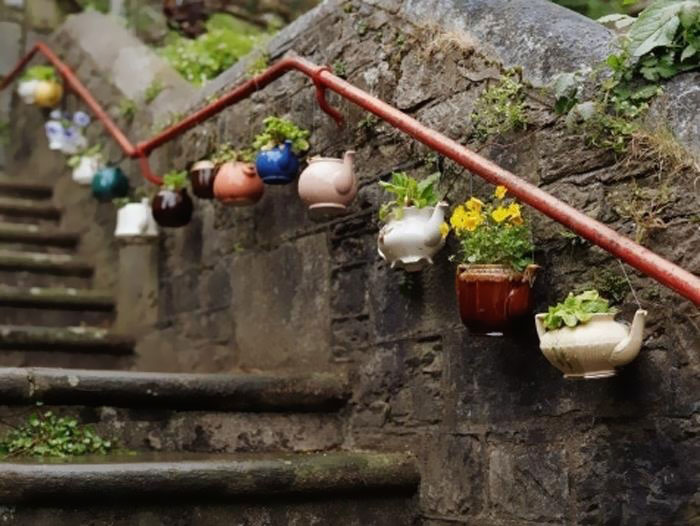 #2 Wall Lights From Pasta Strainers
#3 Vintage Spoon Hooks
#4 Ladles As Candle Holders
#5 Succulent Wine Cork Favors With Cuttings
#6 Suspended Lamp Made Out Of Recycled Graters
#7 Silverware Lights
#8 Succulent Tea Cups
#9 Kitchen Tablet Holder
#10 Teacup Lamps
#11 Chandelier From Old Wine Bottles
#12 A Dramatic Vertical Planter Can Be Made From Plastic Bottles
#13 Hanging Whisk Tealight Holders
#14 Rolling Pin Hook Rack
#15 Vintage Rolling Pin Towel Rack