Easy DIY Halloween Home Decorations (20 ideas)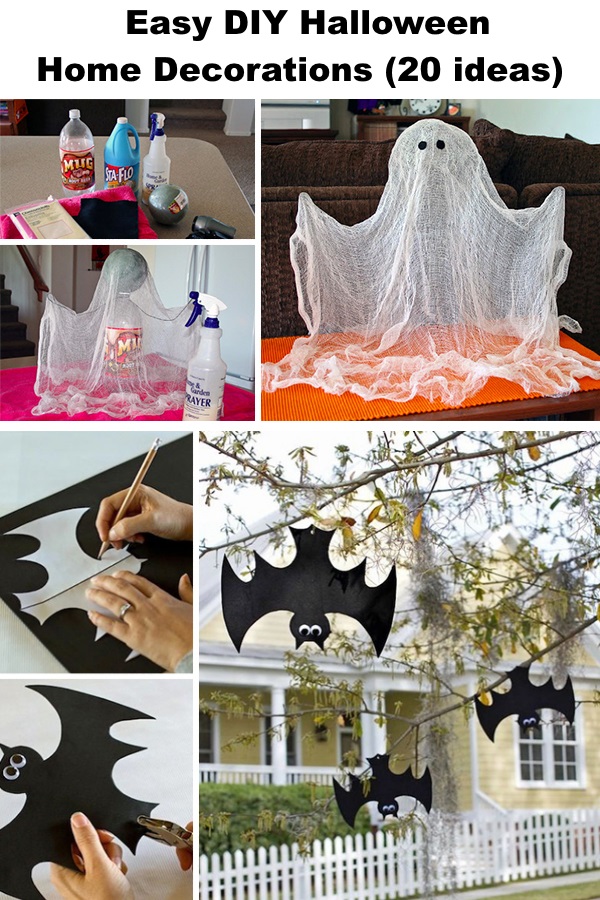 Halloween is just around the corner and many of us have already decorated our homes with pumpkins, spooky ghosts, ghoulish silhouettes and spiders. But if you are the last-minute kind of person, you might still not have any decorations for your Halloween party ready.
Bored Panda to bring some inspiration for the last-minute DIY'ers, having collected the list of cool and easy to make home decoration ideas which will bring your Halloween party to another level.
#1 Paranormal Photo Display
#2 Blood-dripping Candles
#3 Black Cat O'lanterns
#4 Flowers With Eyes
#5 Mice Silhouette Stairs
#6 Balloon Ghost On A Stick
#7 Cut-Out Paper Head In A Jar Decor
#8 Flying Bats
#9 Cheesecloth Standing Ghost
#10 Dracula Pumpkins
#11 Spider Egg Stockings With Glow Stick Filled Water Balloons
#12 Wooden Ikea Manequins Mummies
#13 Ghost And Bat Garlands
#14 Creepy Bug Flower Centerpiece
#15 Halloweenish Jar Lanterns
#16 Monster Doors
#17 Spooky Bat Chandelier
#18 Hanging Cheesecloth Ghosts
#19 Hanging Bats
#20 Milk Jug Ghost Lanterns