Girl Illustrates Life With Her Dog And The Pictures Will Melt Your Heart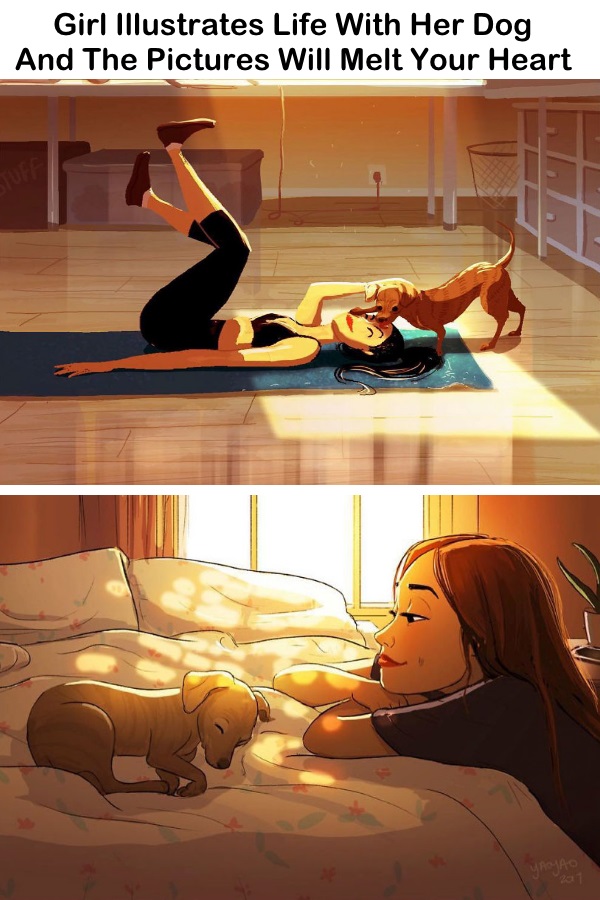 This artist describes herself as an art director, painter, illustrator, occasional animator, vegan and animal lover and most of that shines through her works.
Yaoyao Ma Van As, currently living in Los Angeles, has worked with many famous brands, like Disney TV Animation, Warner Brothers Animation, Rick and Morty, Stoopid Buddy Studios, Starburns Industries, but today let's focus on her personal project – a series of heartwarming illustrations about a girl and a dog.
"My ideas come from many different places, mainly my dog Parker is my biggest inspiration," the artist told Bored Panda. "We adopted him almost four years ago and he's been the center of our world ever since."
Yaoyao Ma Van As has been interested in art since she was a young girl. "I've been drawing since I could remember, but on and off, never really serious. I started doing these illustrations about a year and a half ago because I wanted to get back into drawing again." When asked about her process, the artist shared, "I use Photoshop, normally start with a rough sketch, and then work in the local colors, adding lighting as I go." It takes her around 2-4 hours to finish a piece. "I'm constantly trying to push myself to do different things, so sometimes the trial and error take more time."
Below you can find some of the amazing works by Yaoyao Ma Van As. These stories are inspired by events or experiences, by living together with your best friends, by ups and downs and show the true beauty of selfless friendship. Take a look, vote and enjoy.
More info: Instagram
#1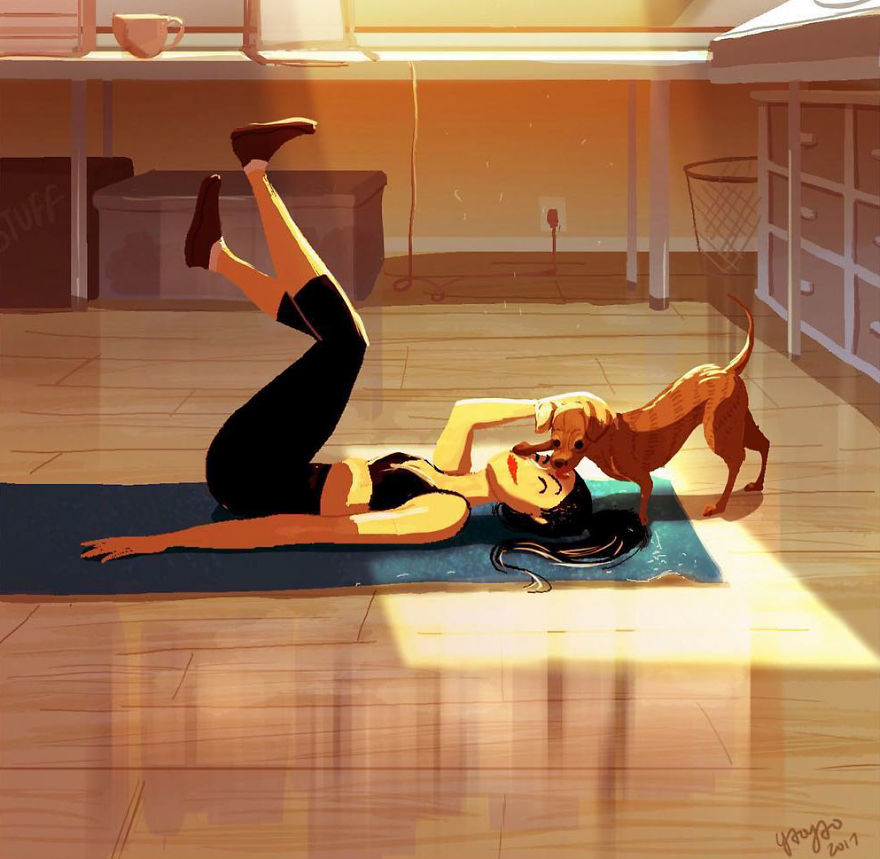 #2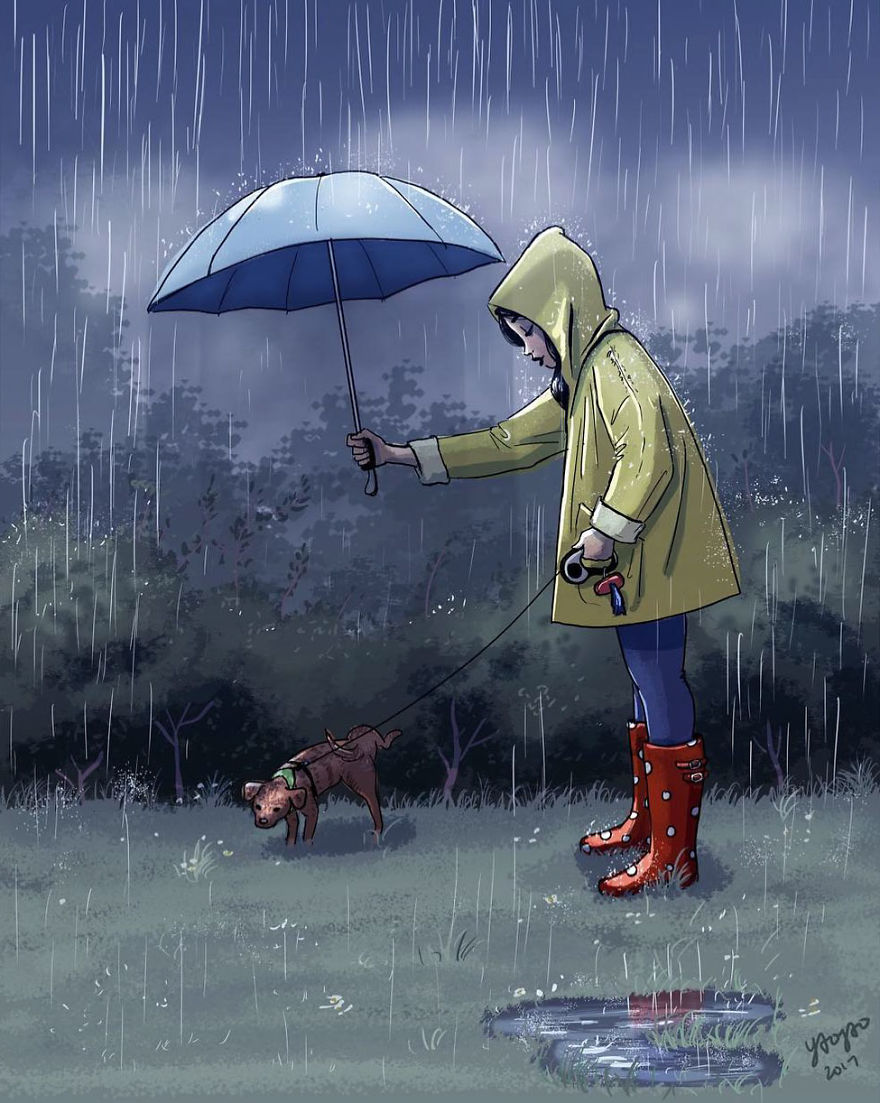 #3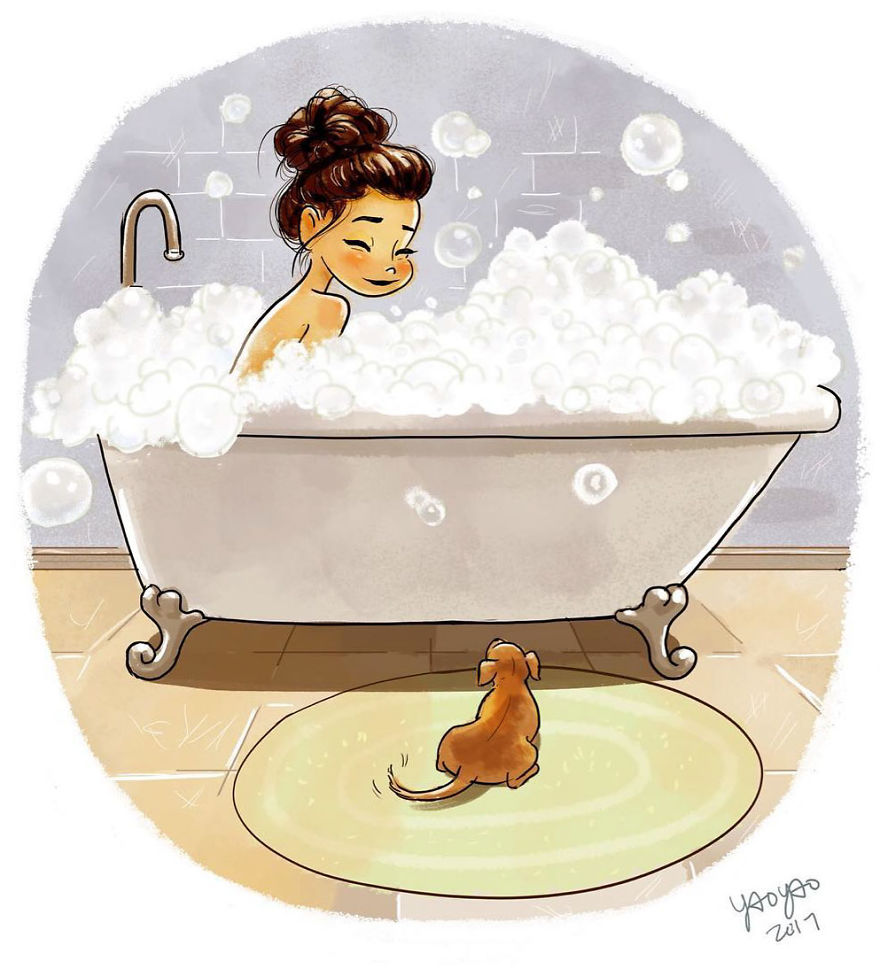 #4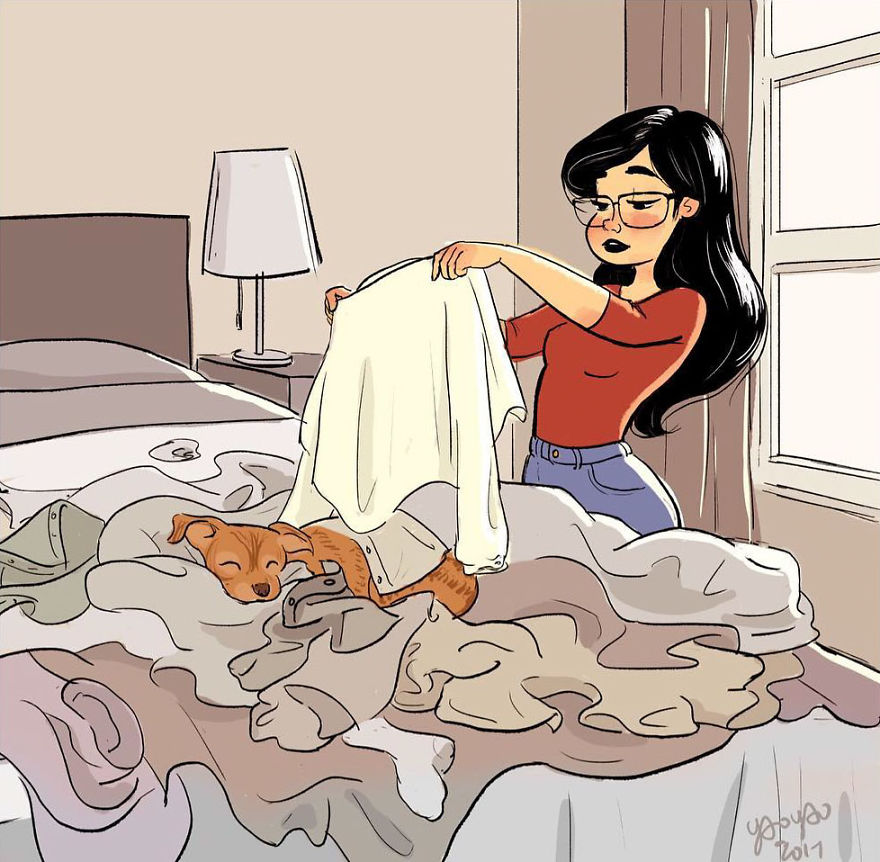 #5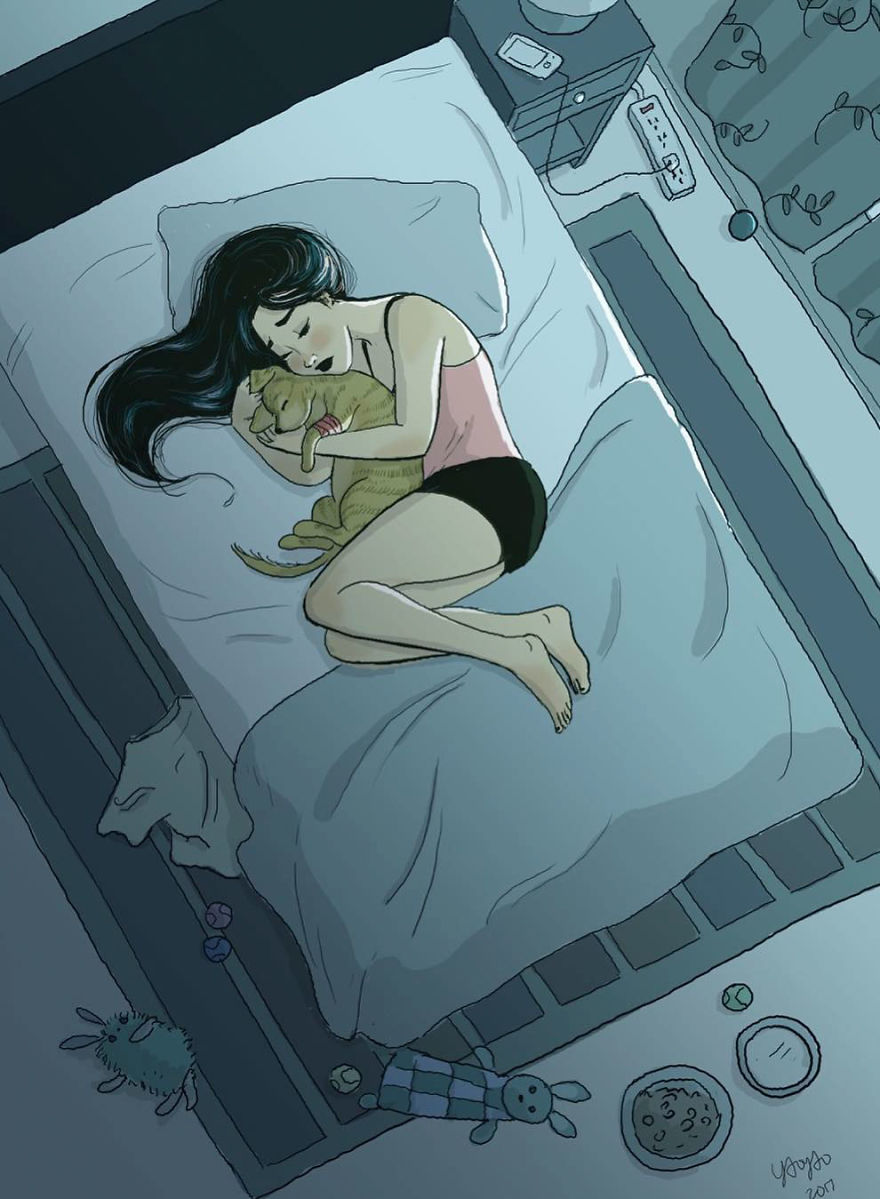 #6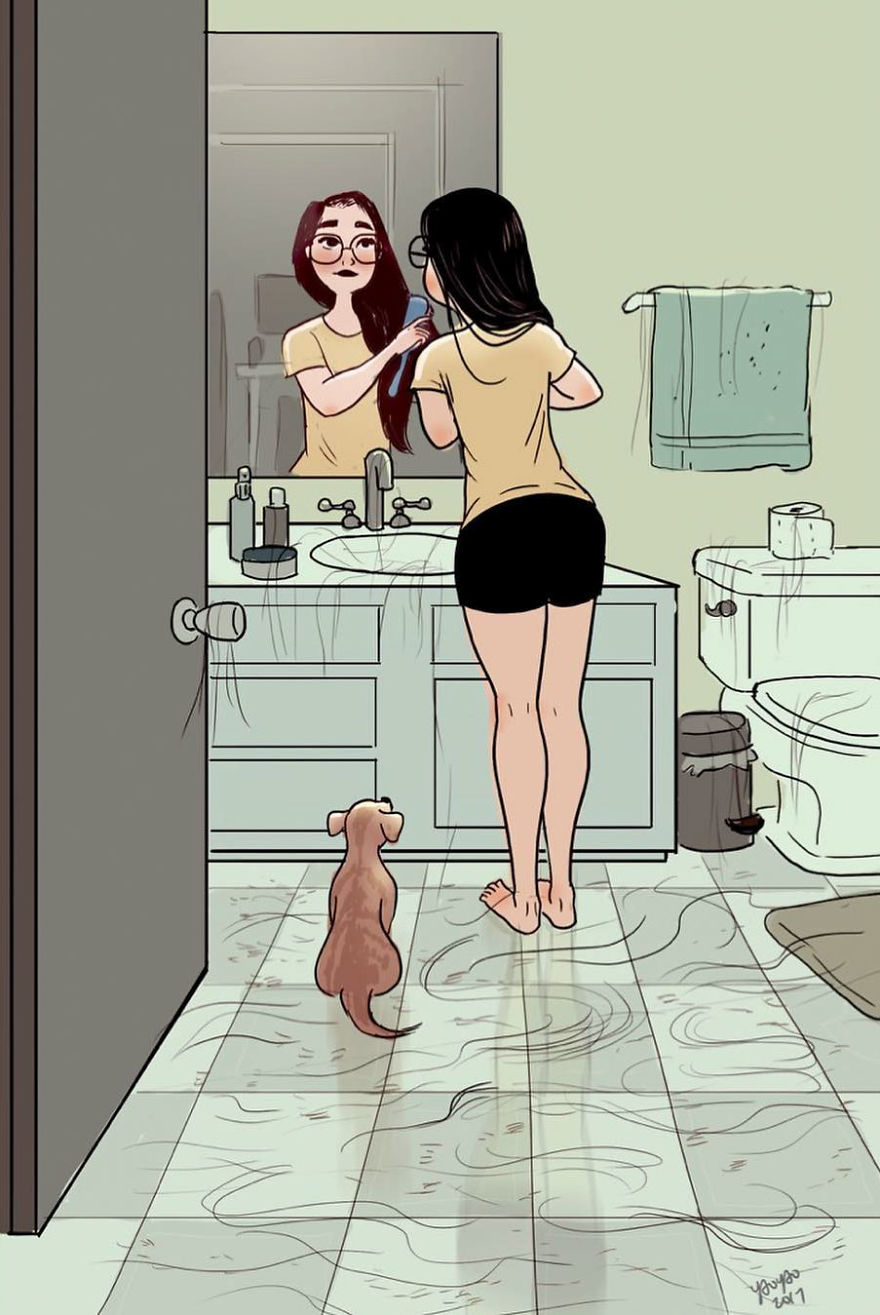 #7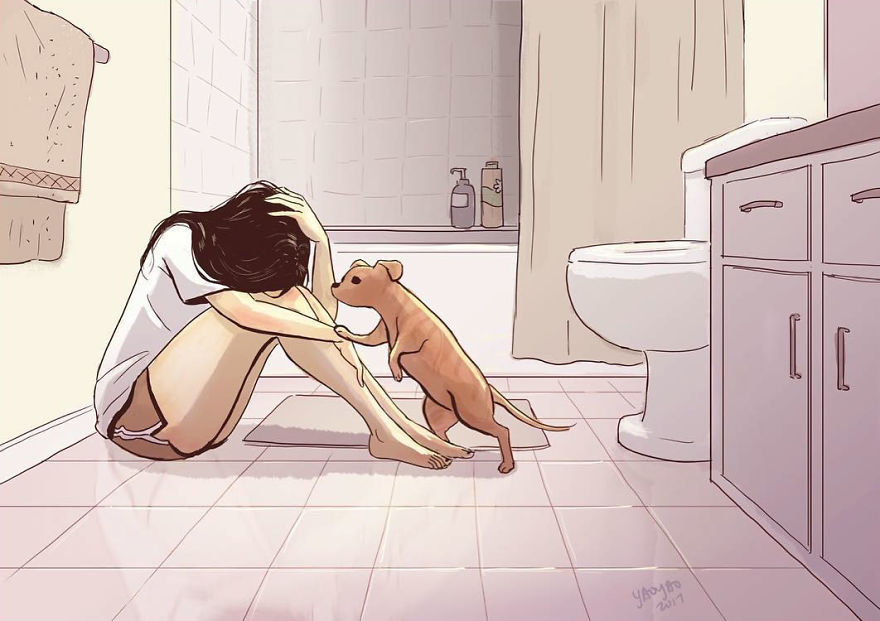 #8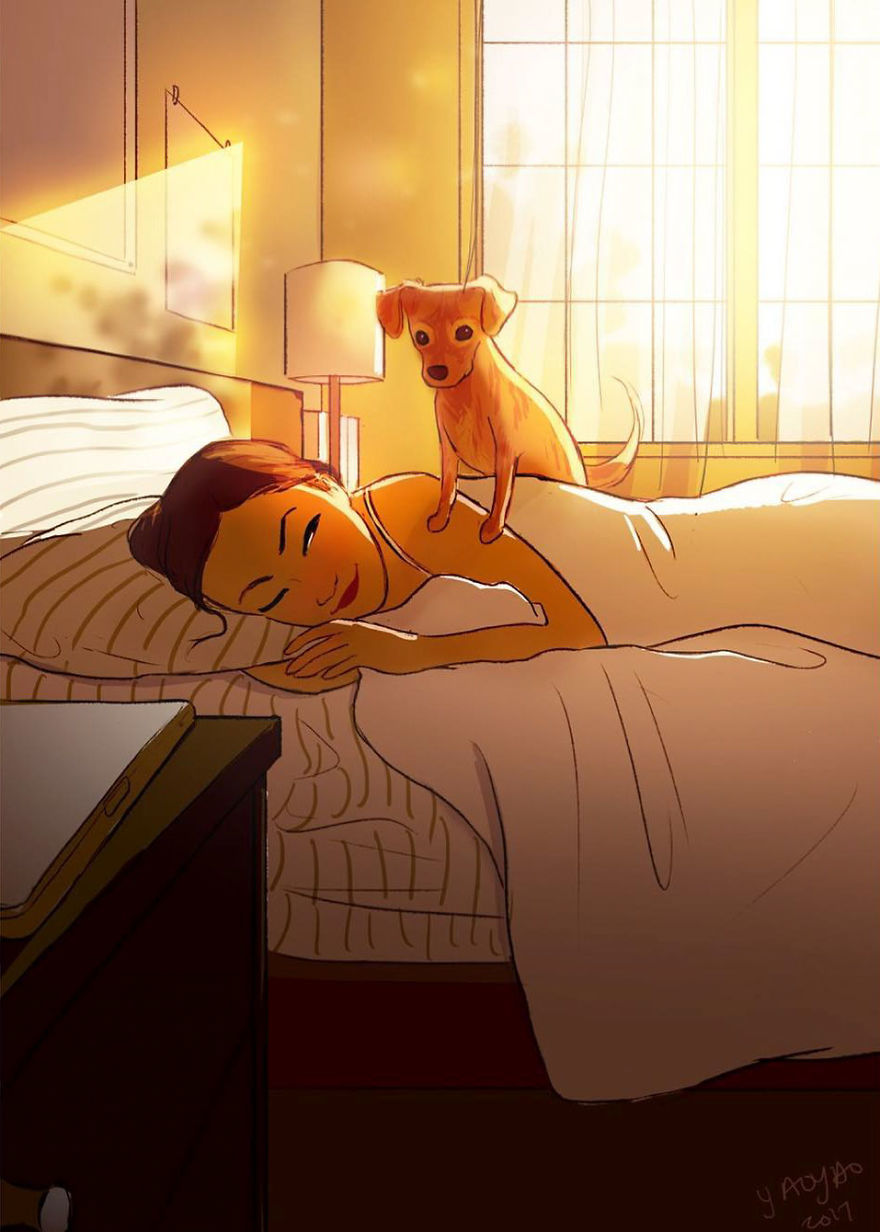 #9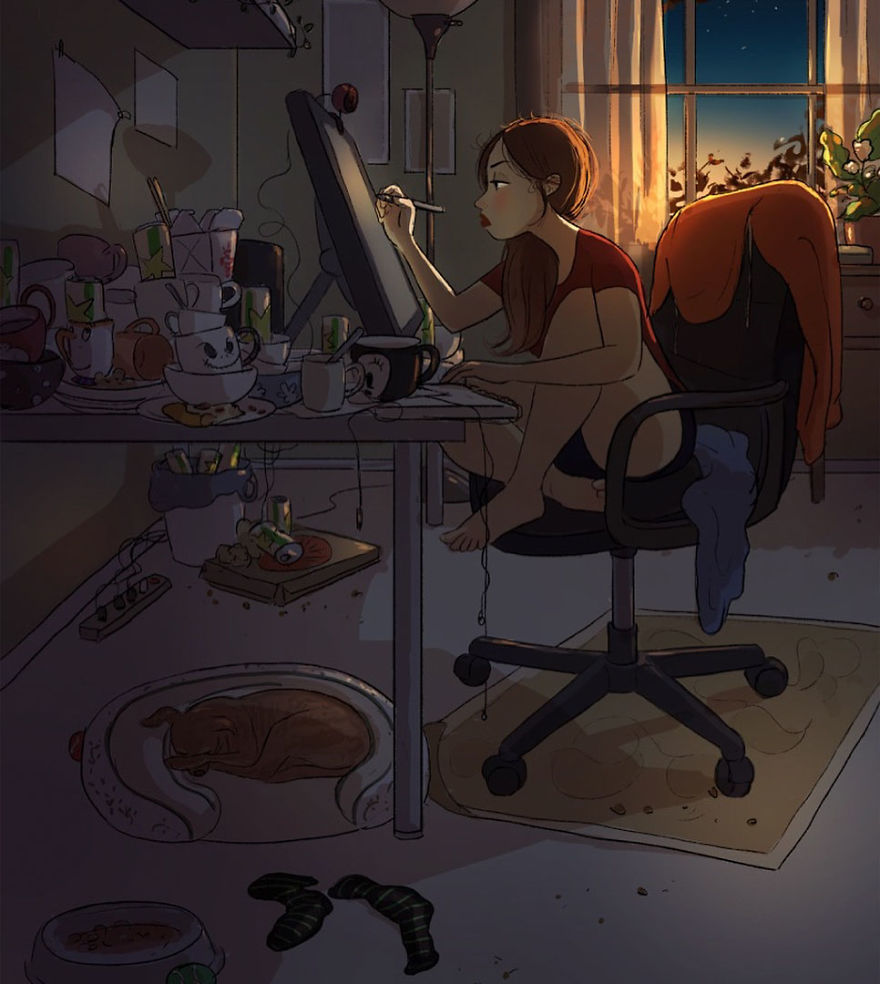 #10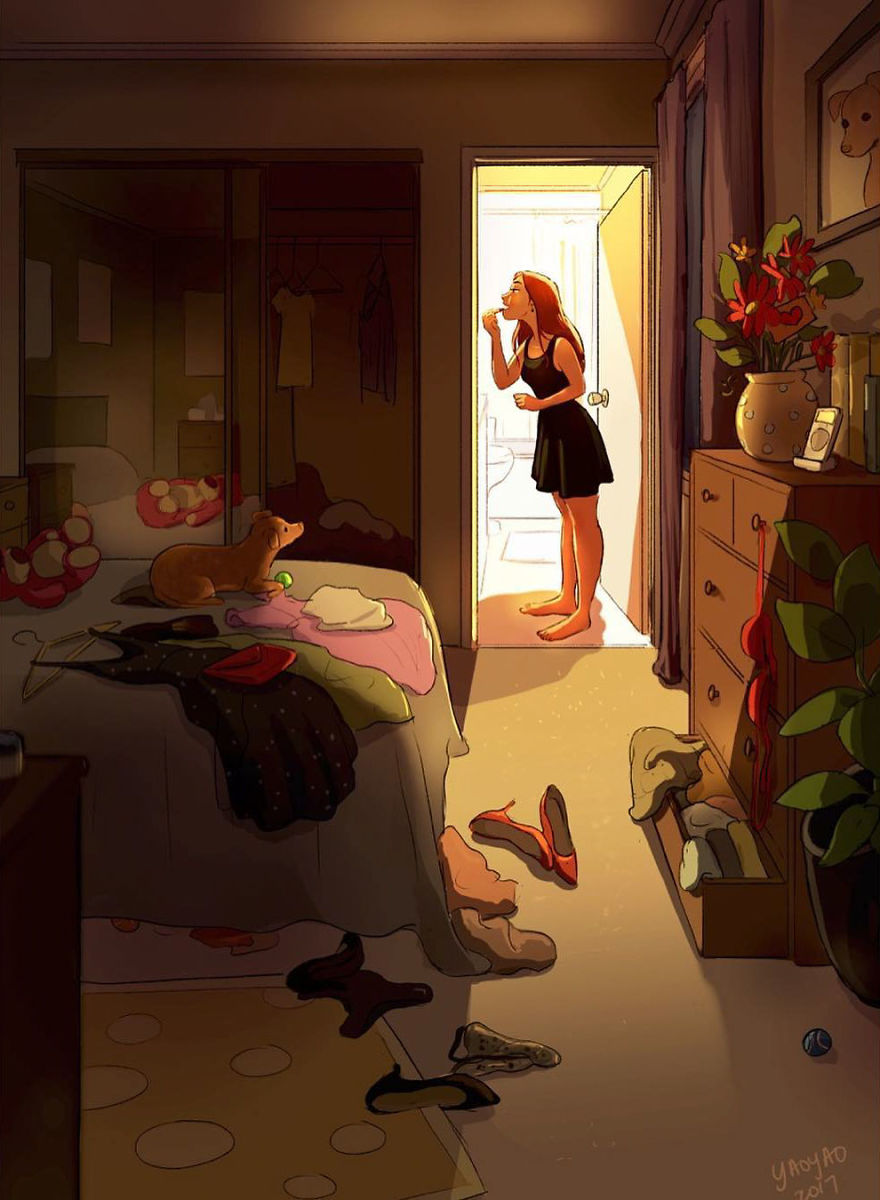 #11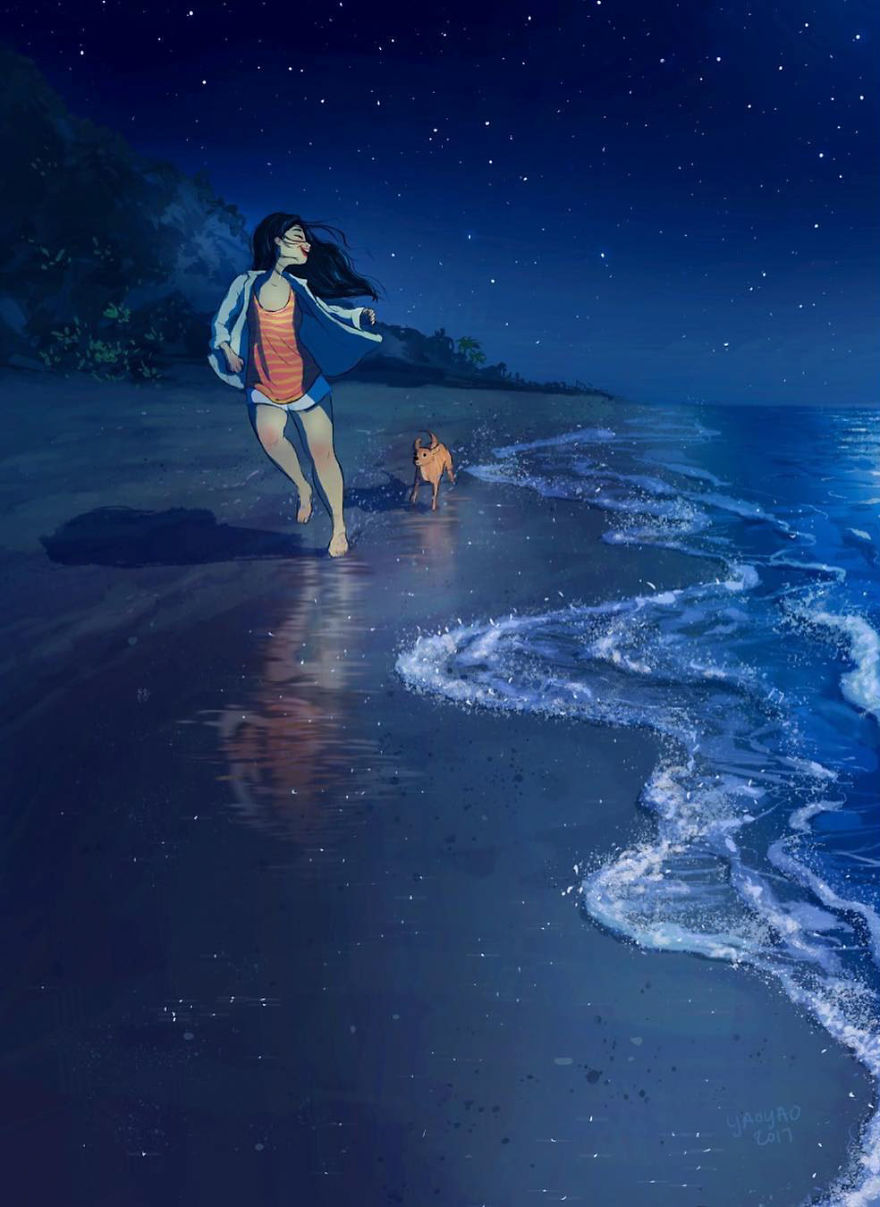 #12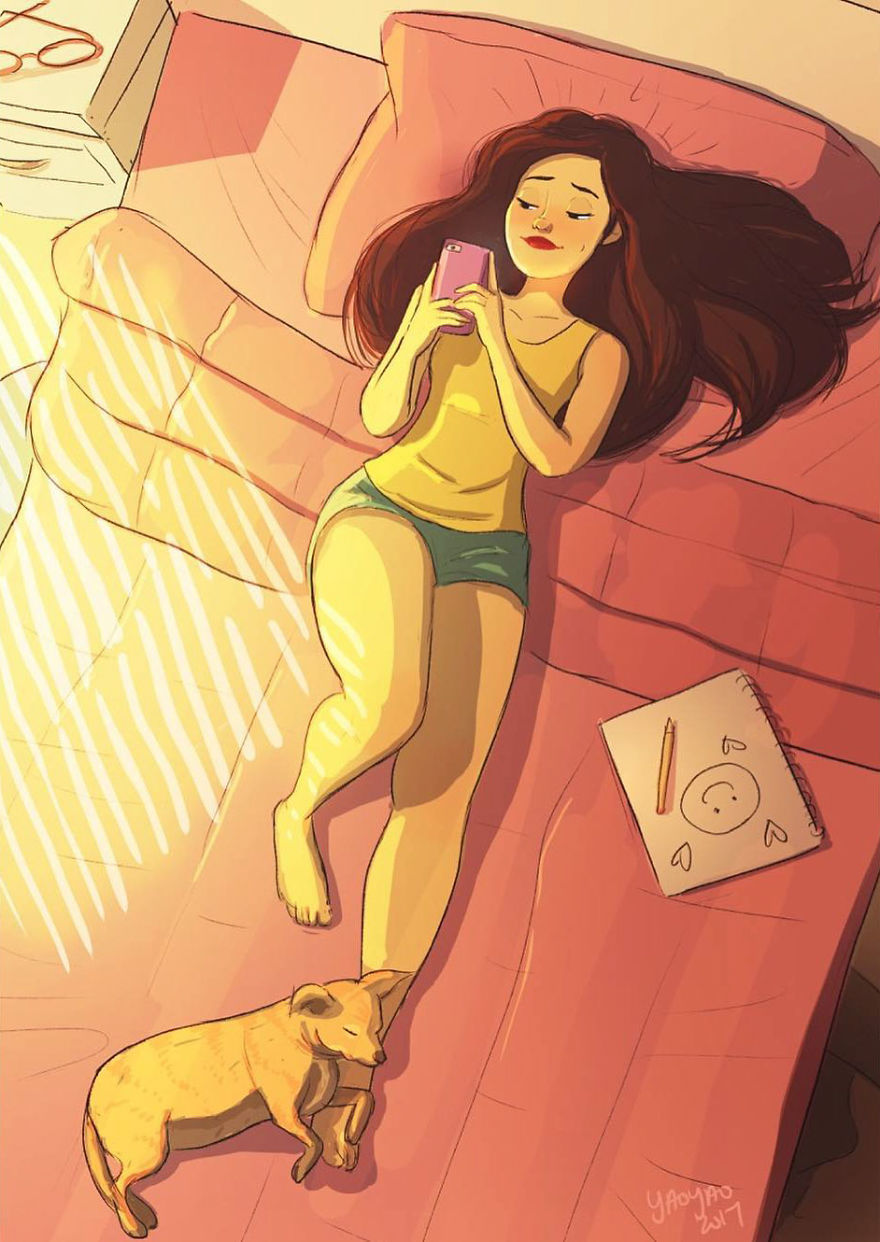 #13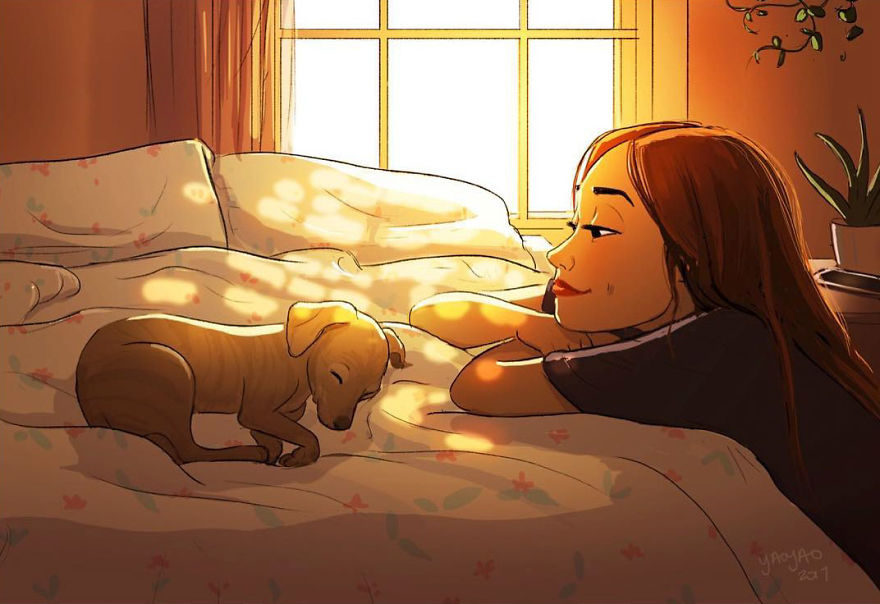 #14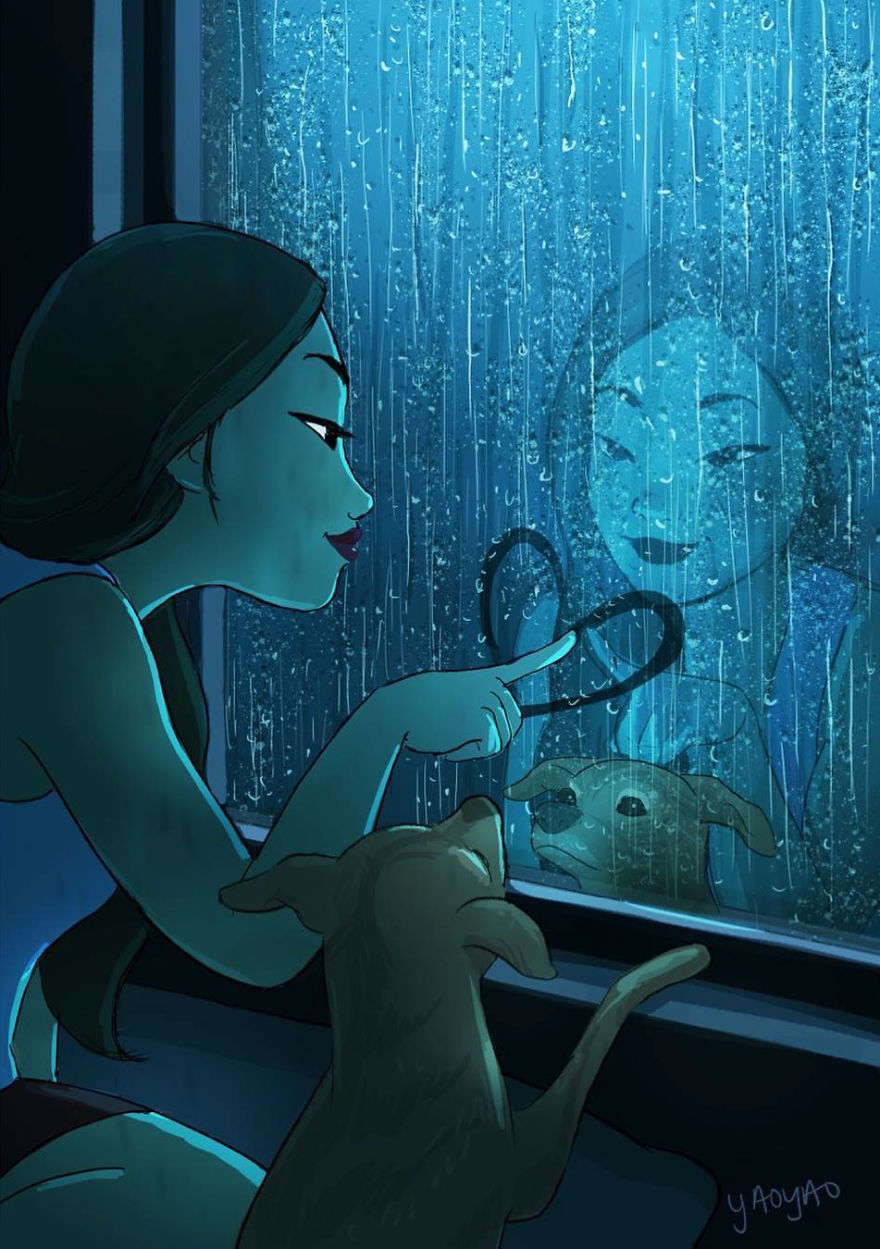 #15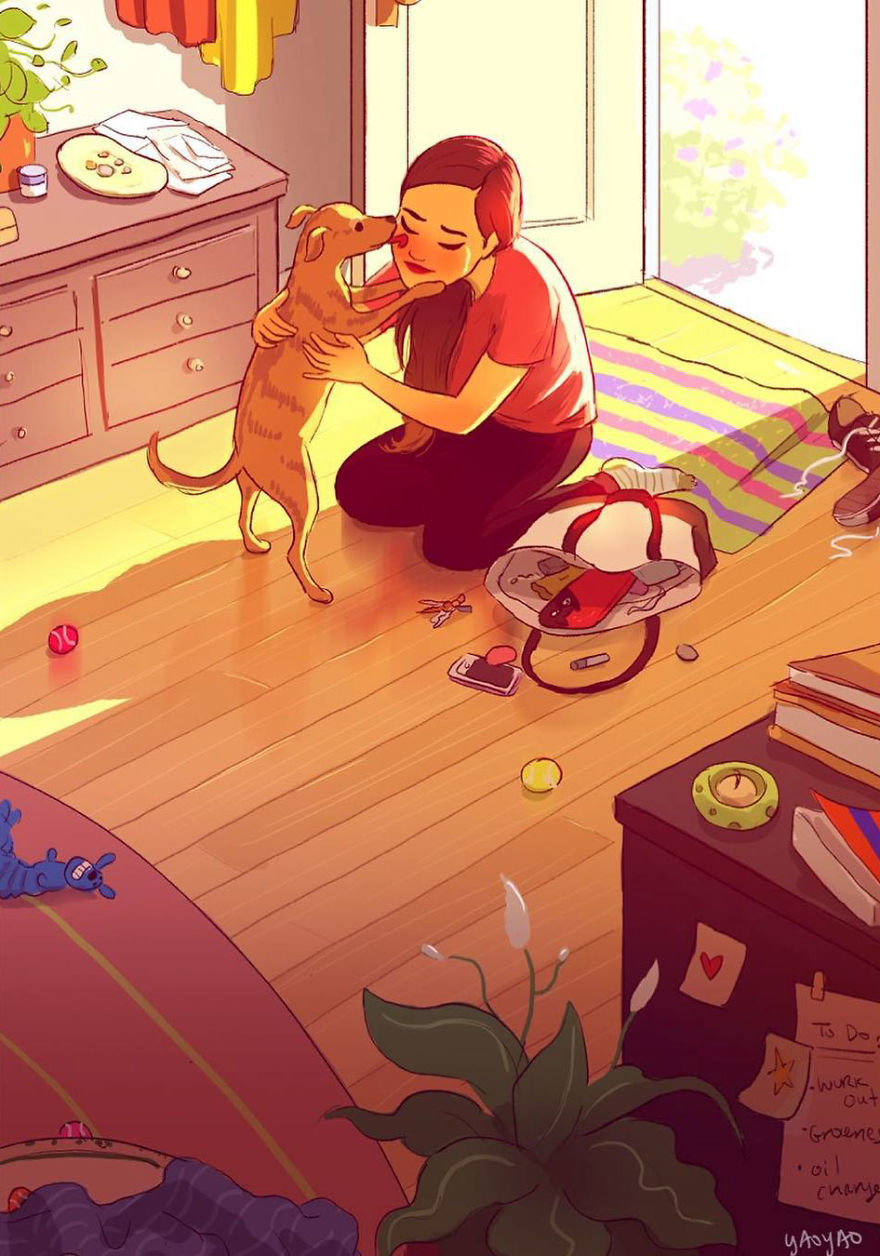 #16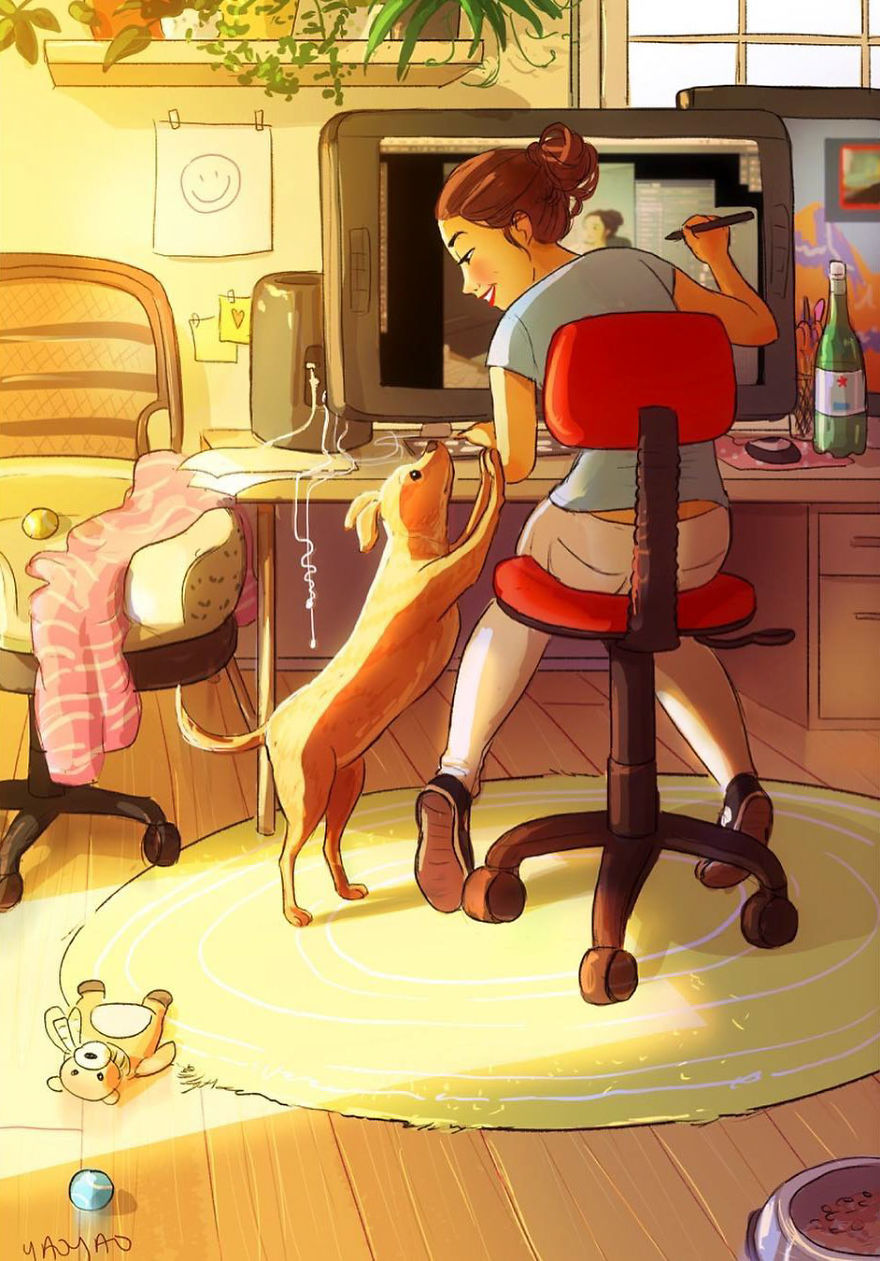 #17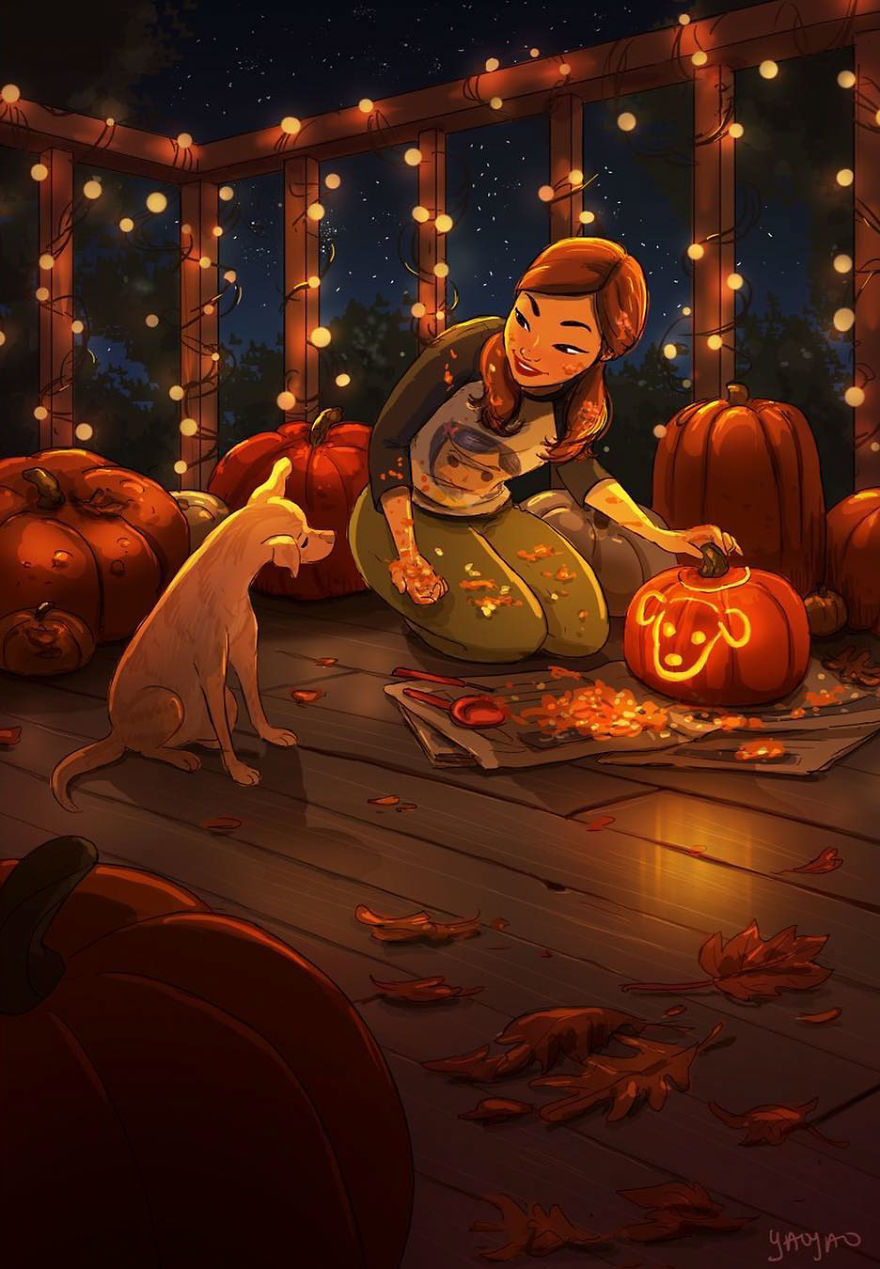 #18