Life With A Dog Perfectly Summed Up In Adorable Pug Comics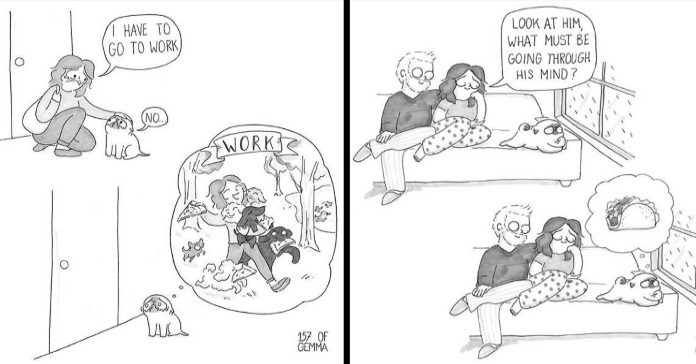 Meet Mochi. He's a cute little pug with a big personality. And thanks to his human's diligent illustrations, Mochi is also now comic character.
The comic series was created by Barcelona-based artist Gemma Gené. She clearly loves Mochi a whole lot and this series is proof of her dedication.
"I missed my pug Mochi so much while I was at work that I started drawing about him on the subway on my way to and back from work," Gemma says of her inspiration for the series.
"I spend all day with Mochi and still draw about him daily."
Follow the adorable misadventures of Mochi on Instagram. It's a non-stop feed of cute and silly stories told in the space of one Instagram square. And if you want one of these illustrations on a phone case or mug, check out Gemma's Society 6 shop.
Via sobadsogood.com
"I MISSED MY PUG MOCHI SO MUCH WHILE I WAS AT WORK THAT I STARTED DRAWING ABOUT HIM…"