15 Hilarious Reasons Why Every Cat Owner Should Get A Glass Table
Just like drone photography, pictures of cats sitting on glass tables allow you to see the world through a new perspective. Bored Panda has collected a list of photos taken from below these majestic furballs, and they will open your eyes wider than any YouTube conspiracy video. Some of these kitties look like catships while others tend to resemble catloaves, but all of them are equally sweet. Scroll down to check them out and upvote your faves.
#1 Every Step You Take Every Bag You Shake Every Fish You Bake I'll Be Watching You!
#2 My Mother Just Sent Me This Picture.. She Just Woke Up And Had This Fella Sleeping Over Her Bed
#3 Glass Bowl Of Cat!
#4 The Tongue Out Tuesday Vibes In Combeanation With Some Chubbiness And Bootyfulness
#5 Mikan Is Always Crushed
#6 Bean Paws
#7 The Most Spectacular View From The Bottom
#8 Oh Hello. I Didn't See You Down There
#9 MRW I Have No Money And I See People Eating Delicious Food In Cafes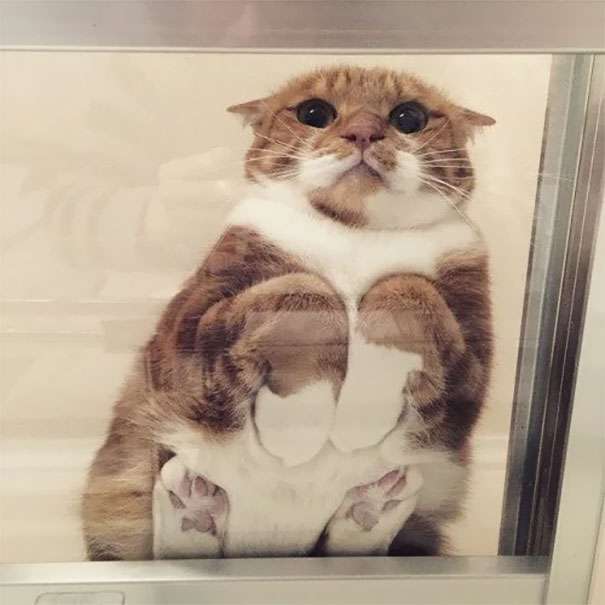 #10 Sleeping Like That
#11 Wish You A Pawsome Day. Beautiful Pawsies Lola And Nina
#12 Looking Up At A Full Set Of Jellybeans
#13 I See What You Are Cooking
#14 Feeling Sleepy
#15 Coconut Oil Always Does The Trick
Source: boredpanda.com