25 Of The Best Space-Saving Design Ideas For Small Homes
We write a lot about different sorts of interior design, and one thing that we've noticed is that some of the most ingenious home products seem to be those that save space in clever ways. This list of clever space-saving products that we've collected will show you how much space a well-designed home product or piece of furniture can save you.
Feel free to submit your own ideas and vote for the best ones!
Via boredpanda.com
#1 Chairs And Tables That Fit Into A Shelf
#2 Understairs Storage
#3 Stair Drawers
#4 Sofa Bunk Bed
#5 Dining Table And Chairs
#6 Bookcase Staircase
#7 Fold-down Table
#8 Window Blinds Folds As A Rack
#9 Knife-within-a-knife
#10 Wall Bed And Sofa
#11 Hollow Chair
#12 Open-and-close Barbecue
#13 Stairs With Drawers And Shelves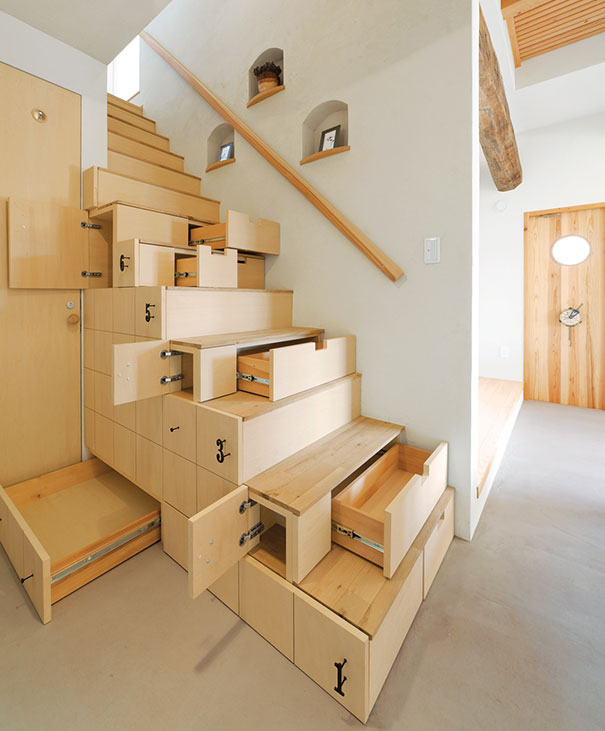 #14 Convertible Sofa
#15 Modular Furniture For Students
#16 Fusion Dining And Pool Table
#17 Painting That Doubles As Jewelry Storage
#18 Beautifully Stacked Chairs And Table
#19 Ironing Board Mirror
#20 Ping Pong Table Door
#21 Fold-up Picture Table
#22 Four Chairs In One
#23 Combination Changing Table And Care Product Storage
#24 Cat Litter Box Inside A Living-room Table
#25 Hideable Dog Bowl Drawer