12 Hanging Planters You Can Make Yourself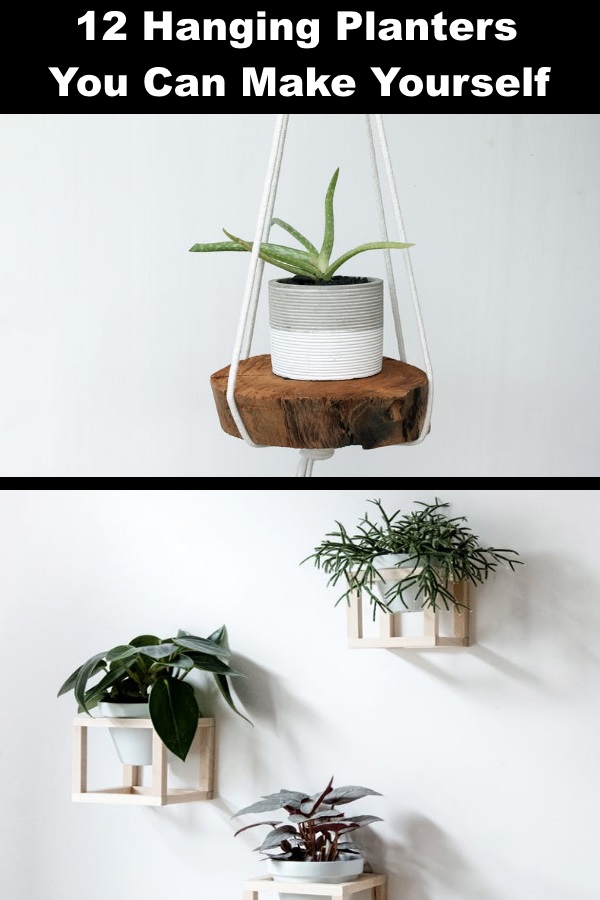 Plants can liven up a home like nobody's business, and hanging plants take that liveliness to a whole new level, literally. These 12 tutorials will help you transform clay, rope, wood slices, and even recyclables into functional, fabulous hanging planters.
This elegant contraption (above) offers a ton of flexibility, allowing you to swap out plants or easily take plants down for a good soaking and/or trimming.
Here's a similar concept, but this time utilizing a beautiful slice of wood with no tools required.
Charming clay pinch pots provide a sweet home for plants that don't require a lot of water or drainage.
You'll probably have to translate the instructions and the measurements are in metric, but this clean, modern DIY is worth the extra effort, and it can be easily made "with little means but a little patience. To ensure that the plants are not stolen, the plant holders are kept very simple." Bonus!
You'll never guess what these beautifully minimal planters are made out of! Spoiler alert: lotion bottles.
This is a great basic tutorial that you can adjust, through spray paint, rope, and bead choices, to perfectly suit your decor.
Cheap hanging planters—these are from the Target Dollar Spot—are upgraded with bits of leftover paint and a higher quality of twine.
This is the exact same project as above, taken a step more luxe thanks to gold leaf.
"How to keep water from dripping" is perhaps the #1 concern when it comes to hanging planters; these magical teeny gardens solve that problem by actually submerging the plants in water.
This tutorial was created especially for an Umbra product, but it can be easily adapted for any shallow planter.
Kick your macrame up a notch with neon string, more knots, and a bunch of sassy beads.
Finally, a hanging planter you can eat! Layer moss, soil, and lettuce starts in a wire basket, water thoroughly, and nibble away.