Quick & Easy Oatmeal Raisin Cookies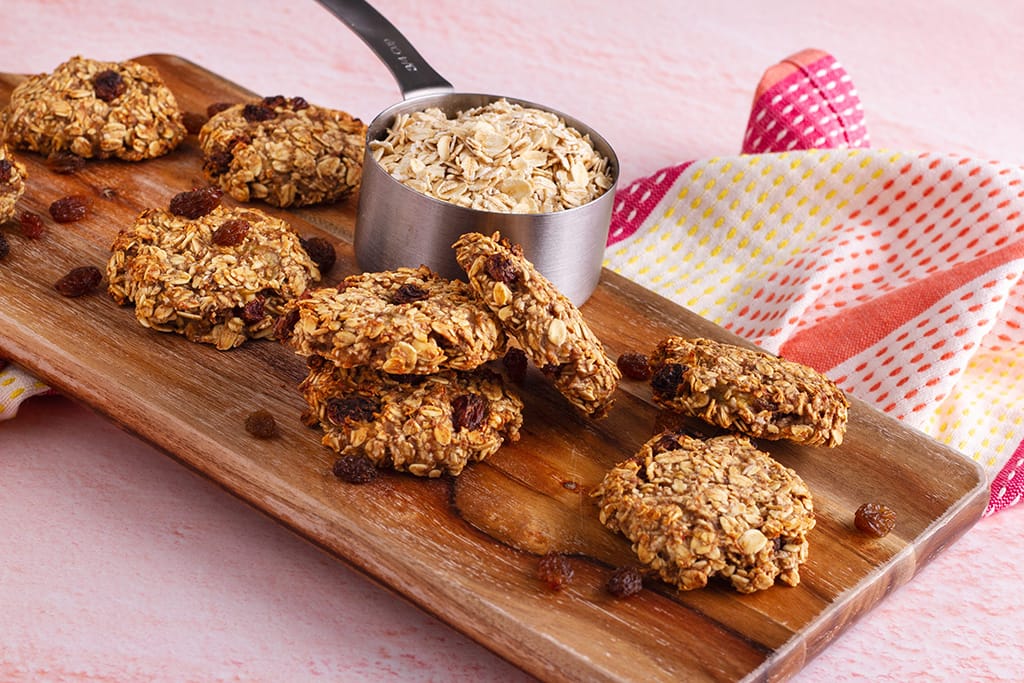 These cookies use only a few ingredients, and many of you may already have these ingredient in your pantry at home! Because these cookies use rolled oats, there is no flour — and you can easily sub in gluten-free oats if you have a gluten intolerance.
Source: Kayla Itsines
Prep time: 5 mins
Cook time: 20 mins
Total time: 25 mins
Serves: 12 cookies
Dietary preferences: Vegan, Gluten-free option, Vegetarian, Nut-free, Dairy-free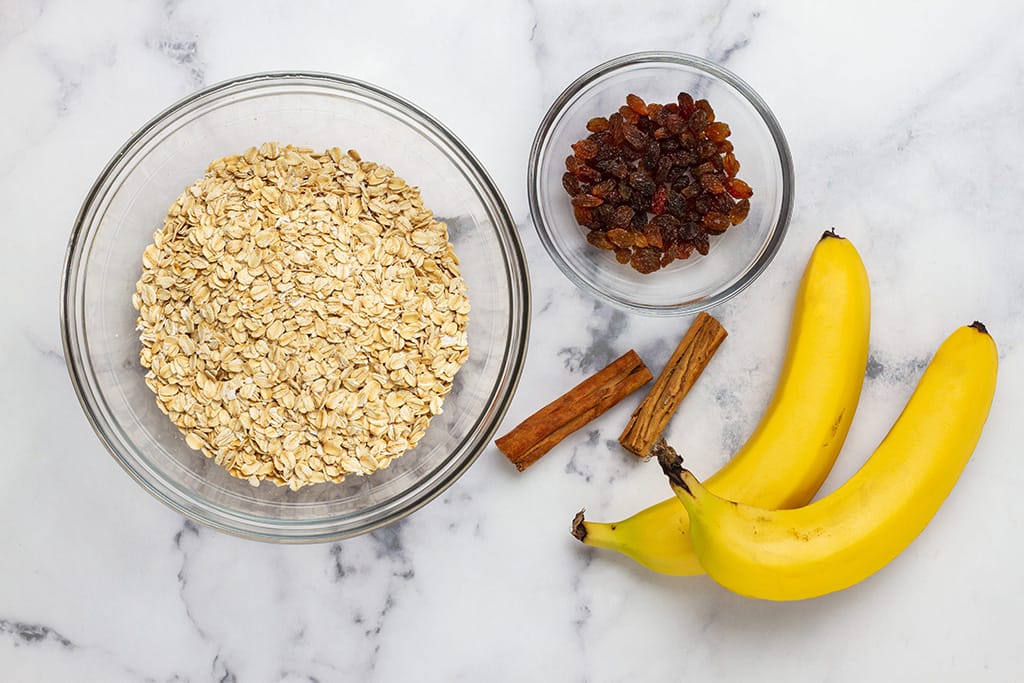 Ingredients:
200g (2 cups) rolled oats or gluten free oats
2-3 large overripe bananas, peeled and mashed
40g raisins
pinch of sea salt
½ tsp ground cinnamon.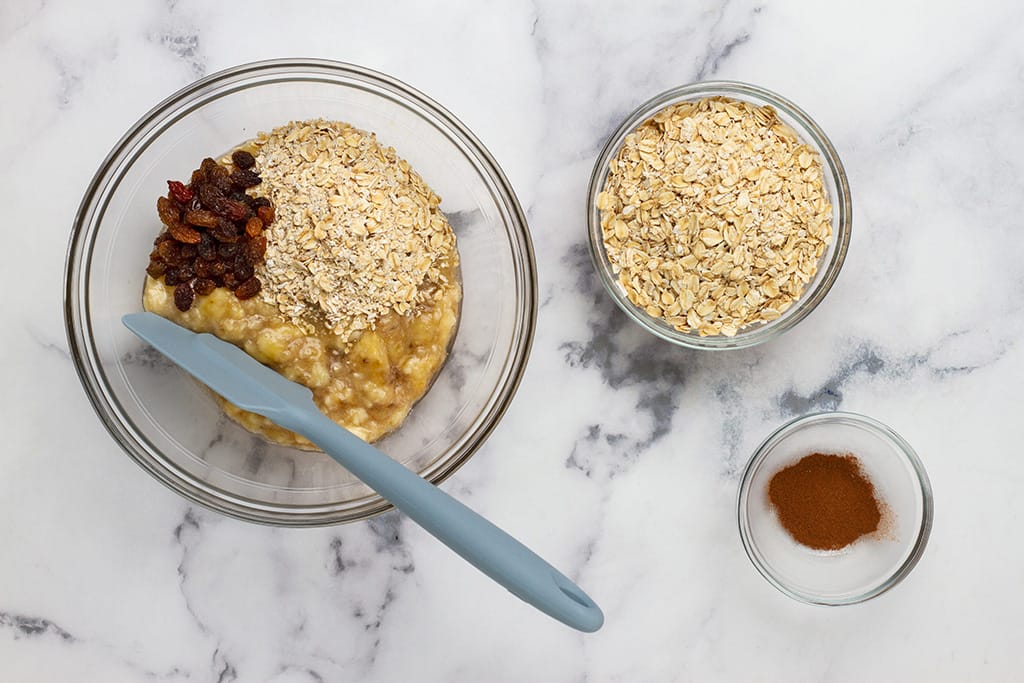 Method:
1. Preheat the oven to 180°C (356°F) and line a baking tray with baking paper.
2. Place the rolled oats into a food processor or high-speed blender and pulse for 10 seconds. The oats should not resemble a fine powder but still have some whole pieces. Transfer the oats to a large bowl.
3. Add the mashed banana and mix until well combined. Add the raisins, salt and cinnamon and stir through evenly.
4. Scoop out 1 heaped tablespoon of the mixture and roll into a ball. Place on the prepared baking tray and flatten into a cookie shape using the back of a spoon. Repeat with the remaining mixture.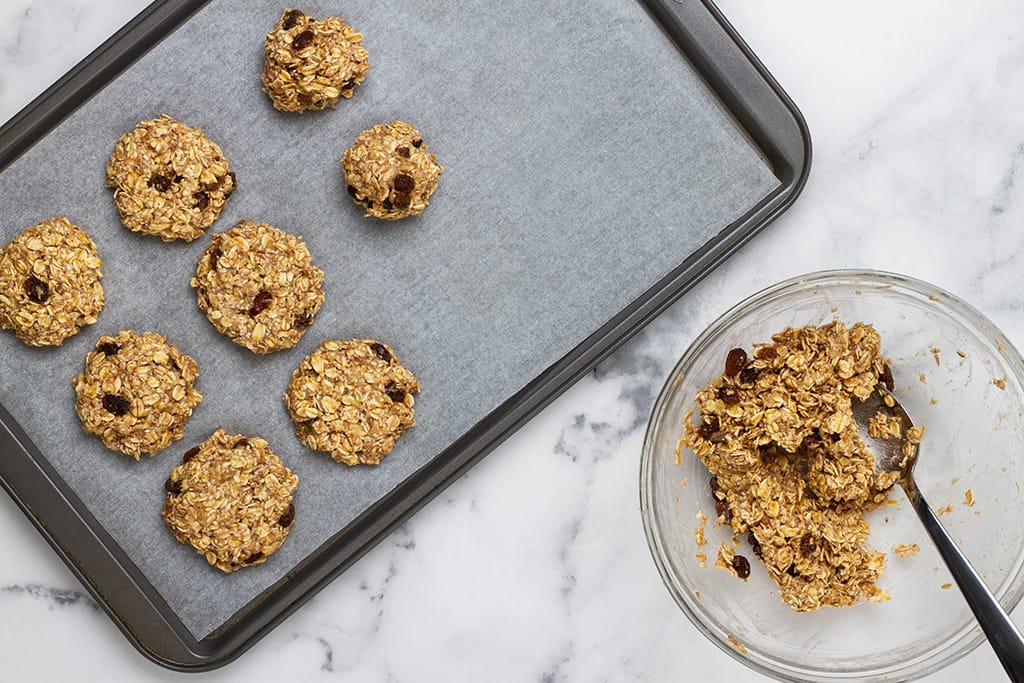 5. Bake in the oven for 20 minutes or until golden brown. Remove from the oven and transfer the cookies to a wire tray to cool.
6. Serve these Oatmeal Raisin Cookies fresh from the oven or once cooled, store in an airtight container in the fridge for up to a week. Enjoy!
Bananas and oats are pantry staples at my house, so this is such a great recipe because it is so simple to make, especially if you are short on time.
Try these easy oatmeal cookies
I think these cookies would be delicious with a cup of chamomile tea or even with a glass of milk. They have a lovely chewy texture that pairs so well with the raisins and you can make a batch to keep on hand for the week!
Pin it!