7 Photos Proving That Animals Can't Live Without Love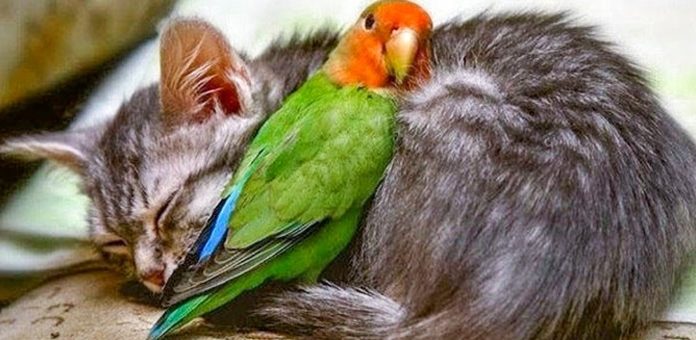 Everyone knows that animals can be emotional and affectionate – but did you know animals can form loving couples and be in long-standing relationships? Watching these cute couples is really heart-melting and motivating!
Source: brightside.me
1. Sometimes love bites.
2. There are no boundaries when it comes to cuddling.
3. Caution! Seeing this pic may cause a strong desire to go back home to your loved one right now!
4. They're so different, but it doesn't matter.
5. This little couple is definitely having the sweetest dreams.
6. These birds could easily qualify for "The Most Beautiful Couple of the Year".
7. All you need is love…and some sleep.